Intercom Systems
We provide intercom systems from Aiphone and Mircom based on your needs and the size of your building. Create more security, stop unwanted intruders and increase peace of mind by having an intercom system installed.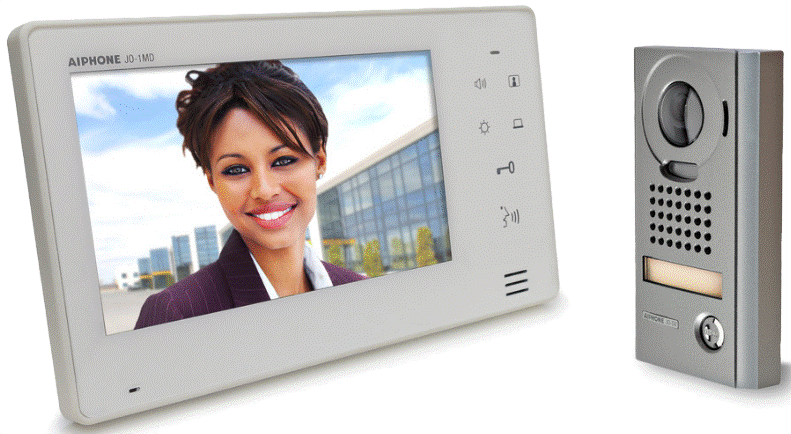 Aiphone audio/video intercom stations are a great way to protect and control main and secondary entrances, employee access points and service areas. Keep doors locked and safely confirm the identity of potential visitors via the monitor before granting access. Aiphone products provide clear sound and sharp video images. Unlock the door with the simple touch of a button!
Mircom is a manufacturer of telephone access and apartment intercom systems for multi-unit residential developments. An electronic directory telephone access system is designed to provide primary resident/visitor access control for apartments, condominiums, office and industrial buildings. Telephone entry systems connect directly to the telephone line in the building providing convenience and privacy, as the number dialed remains unrevealed.
Call us to see how we can help you create a safer environment for your employees and tenants by securing the entry points and critical areas throughout your building.